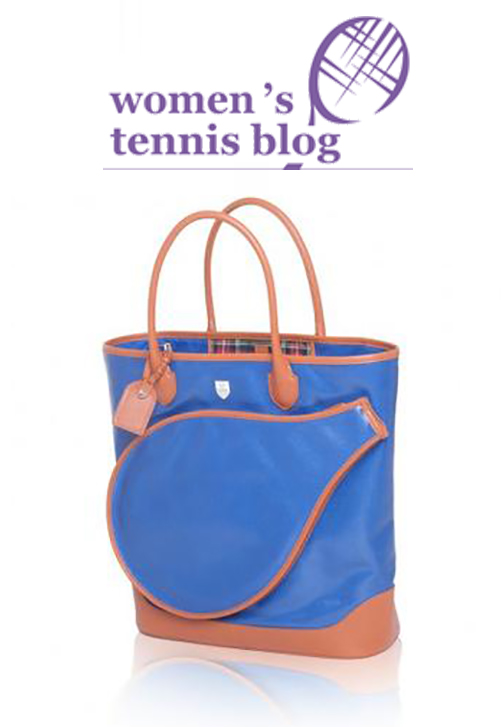 If you are a tennis player, you know the Women's Tennis Blog (it's name says it all!!).  Well, it seems they have a little crush, a "love" affair, if you will, with TBG client Park Accessories.  Pictured above is the Kapukasing Tennis Tote in Blue ($725.00).
On a post this week entitled "PARK Accessories: Luxury tennis bags made of the finest material by skilled craftsmen", writer/reviewer Marija, couldn't have been kinder in what she had to say about this incredible collection of fine sports accessories.
Whether you are into tennis, golf, skiing, or equestrian sports, Park Accessories has THE bag (totes, cases, luggage, etc.) for you.  Made from Italian fabrics, leathers & components & assembled in the most skilled factories on the planet, these pieces are not to be believed… every detail was thought out, right down to the custom tartan dust bags.  You'll definitely fall in LOVE!
Follow Park Accessories: Instagram, Facebook
Company Website & Store:  www.parkaccessories.com