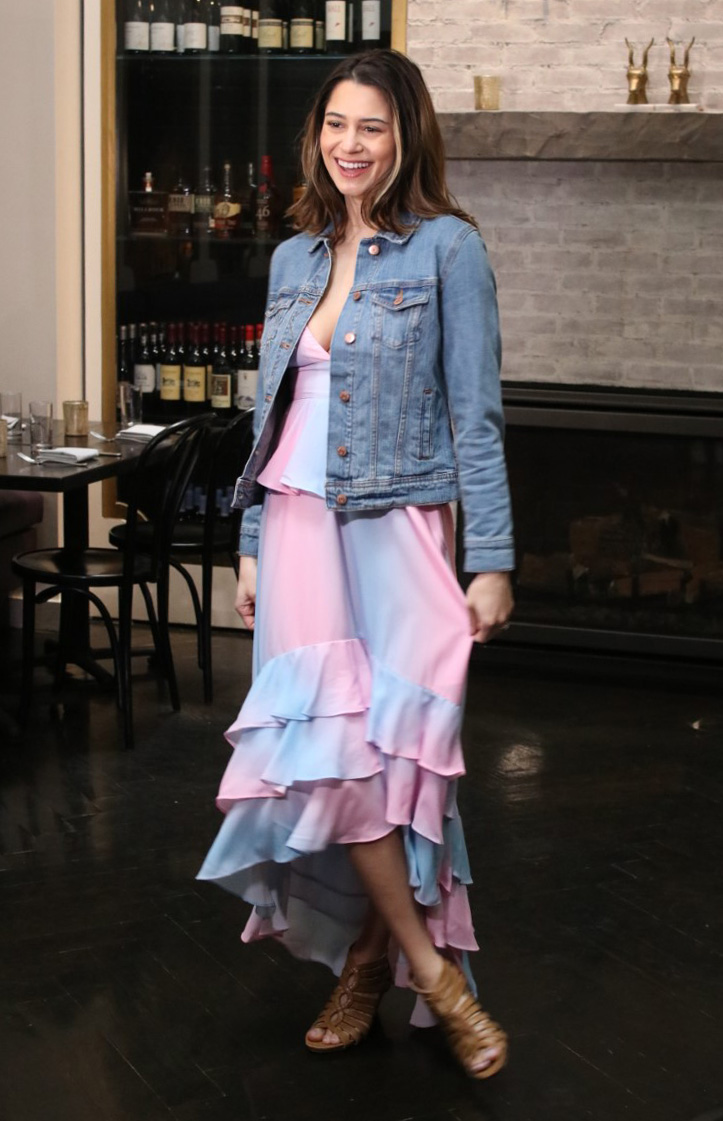 TBG was on a roll this week when New York Live included several of our client's shoes in their Spring fashions segment!  Pictured above is the Cliffs by White Mountain
Victoria Wedge in Cognac
.  Cliffs is the "comfort" collection under the White Mountain collection of brands, but you'd never think they were anything other than "fashion", they look so good!  Cliffs by White Mountain are proof positive that you don't have to sacrifice style for comfort.
See the photo above for a little BTS view of the segment as it was being taped.  Air date to be announced… Thanks New York Live!
Follow the model:  Lauren Biazzo
See the group shot below with the Cliffs by White Mountain Victoria front & center!