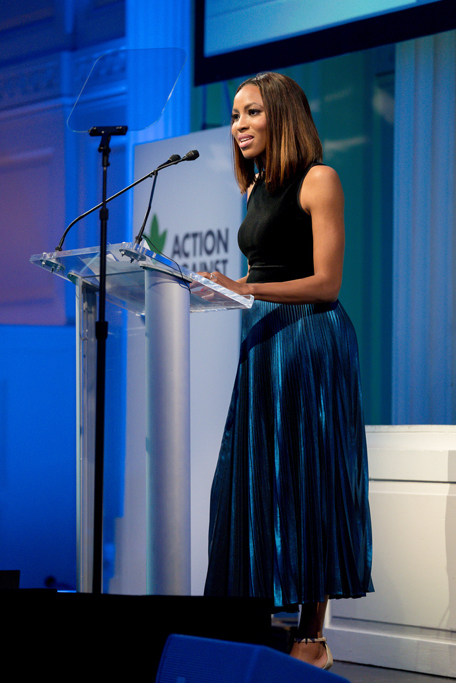 TBG was honored to produce the 2019 Action Against Hunger Gala last night!  The organization celebrated its 40th Anniversary at the iconic 583 Park Avenue venue to a sold out room in honor of Boston Consulting Group, whose CEO Rich Lesser accepted, & Burton K. Haimes, founding Board Member & Chairman Emeritus.  Both were feted by legions of well-wishers in celebration of not only their good work, but an organization devoted to ending world hunger.
A rousing keynote was delivered by CNN anchorwoman Zain Asher (pictured above), who shared her own family's story that left nary a dry eye in the room.
It seems the room was feeling the message & supported the evening in record breaking levels through table sales, live auction & an incredible paddle raise.
Congrats Action Against Hunger on 40 years of making a difference in the lives of millions of hungry on our planet.  Let's hope that your work will some day not be needed, but until then, we salute you!