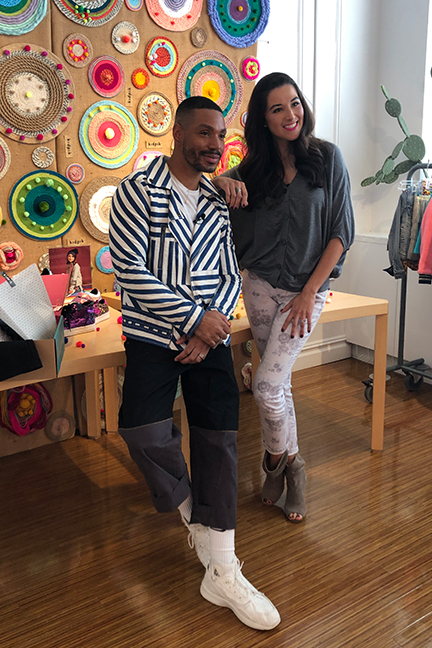 KIDPIK SHINES WITH CELEBRITY STYLIST
Kidpik, the ultimate subscription box for girls and TBG client, has been getting love from celebrity stylist, Manuel Mendez, whose clients include nonother than Blue Ivy! The production team from Telemundo's Un Nuevo Dia, the largest Spanish language morning show, visited the kidpik showroom for an exclusive interview with Mendez and to learn some inside tips on how to dress like a mini celeb.  Mendez put his unique spin on the fall collection and gave inspiring words of wisdom about how he started and what it takes to realize your career dreams.  The very next morning, Mendez's interview was aired, including a post on the Telemundo site, and some pretty awesome coverage on Mendez's social.
We raise our glass of sangria to another exciting placement from TBG!
Photo above, Manuel Mendez with Telemund0 Anchor Angelica Celaya
Images Below:  KidPik Founder Ezra Dabah chats with Manuel Mendez in KidPik showroom & Post from segment on Telemundo site.