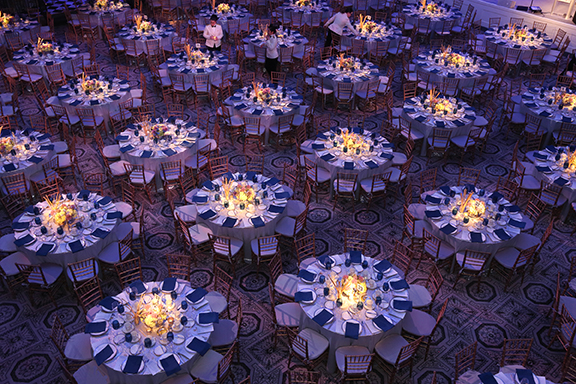 We were so thrilled to produce the 40th annual American Image Awards for the American Apparel & Footwear Association (AAFA), the fashion industry's boots on the ground so to speak, in Washington, DC.
The event took place at the iconic 583 Park Avenue here in New York City on Monday, April 16th, 2018.  Hosted by legendary anchor woman, investigative reporter, star of countless series, Katie Couric & honoring a slate of honorees that were equally as impressive:
Person of the Year:  Emanuel "Manny" Chirico, CEO, PVH
Company of the Year:  Camuto Group, accepted by Alex Del Cielo, CEO
Retailer of the Year: Fred Segal, accepted by Alison Samek, CEO, & John Frierson, President
Designer of the Year: Joseph Altuzara
Fashion Maverick:  Mansur Gavriel, accepted by Floriana Gavriel & Rachel Mansur
The event raised money for the Council of Fashion Designers of America (CFDA) Foundation, now for the second year.  A memorable evening was had by all those who attended & we are sure even more so for the honorees.
We are beyond excited to say that we've already begun working on the 41st annual installment, which will be taking place on Monday, April 15th, 2019 here in New York City!  Thank you to each who attended & here's to an even more exciting event for 2019…