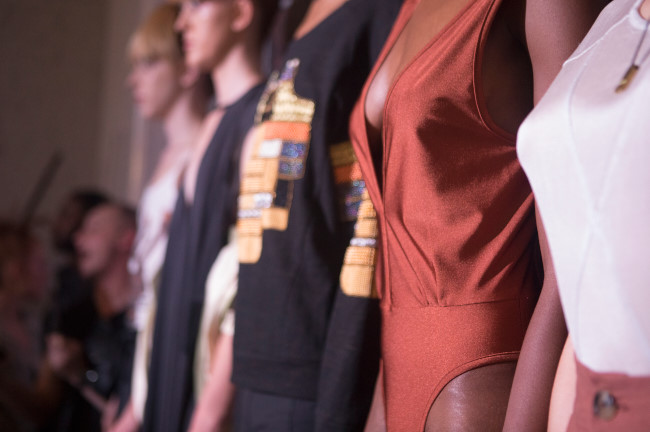 On Tuesday September 12, The Bromley Group produced one of the most incredible events that we have done in recent years. The Berenik S/S18 Presentation was truly an experience even for the most seasoned fashion insider. The show had 103 models and dancers who marched down Broome Street in soho to the brand's flagship store where they took formation to create a fashion maze. As the music started, models rotated around the space while the audience was guided through the presentation, where they played the role of observer and participant alike. Over 800 people came to see a very unique perspective of the new S/S18 collection, not to mention the legions of support staff on hand.
S/S 18 showcased designer Veronika's trademark collection of hip, comfortable, functional and athletic silhouettes with an all-important edge. Along with the sporty shapes, snake prints and the neutral color palette of white, cream, rust, black and khaki allowed for a majority of the collection to be positioned as unisex, giving the brand a broader spectrum of customers of all ages and genders.
Congratulations to Veronika Brusa and the entire Berenik team on an amazing event!